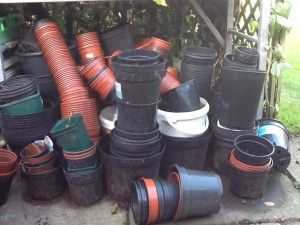 Each year, landfills are bombarded by products that, with a little ingenuity, could be re-used and recycled.
One such item is the plastic pot, often used by landscape artists, designers, and home owners to transport flowers and arrangements. Rather than discarding the pots, cover them with SlipColor for a beautiful display and an eco-friendly porch.
How eco-friendly is your porch?
"The purpose – where I start – is the idea of use. It's not recycling. It's reusing."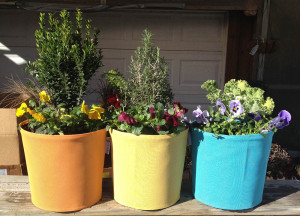 For less than the cost of a few mocha frappuccinos, you could join the movement to prevent such waste. Who said going green had to be boring?
Simply reuse old pots, yes, the ones you have stacked in your garage, greenroom, or storage area by slipping a cover over it rather than purchasing an additional pot.
""We do not inherit the earth from our ancestors, we borrow it from our children.   – Native American Proverb"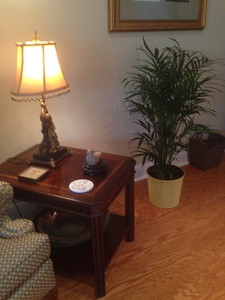 Your patio is not the only place that could use an eco-friendly pop of color. Your home office or kitchen is a great place to bring the outdoor in. These are accessories to your indoor living space that are both good for the soul and good for the environment.
As you change the inside of your home for the changing seasons, allow SlipColor to redecorate with one easy exchange. Bring your home decor alive with real flowers in pots with seasonal SlipColors.
SlipColor Pot Covers come in various colors and textures, but if you have a need, we are happy to create a custom pot cover for your event or indoor space.
"Beauty and functionality. What a great combination!"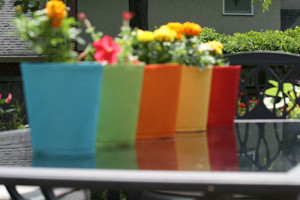 SlipColor continues to be a topic of conversation among gardeners and environmental enthusiasts alike. For those with an eye for design, they choose SlipColor because it adds color and texture to any setting. For those with a mind for environmental protection, they choose SlipColor to prevent waste.
Whatever your reason, give SlipColor a try! Try it on your back porch. Try it in your nursery. Try it as a gift for that outdoor enthusiast in your family!